This month we are using our oceans of imagination to dive right into creating some ocean-themed art. This week's art is making a clay ocean handprint. Using soft, ocean-colored clay, a plethora of various types of seashells and sea glass, we splash right into our endeavor.
First, the students flattened out the clay to their hearts content.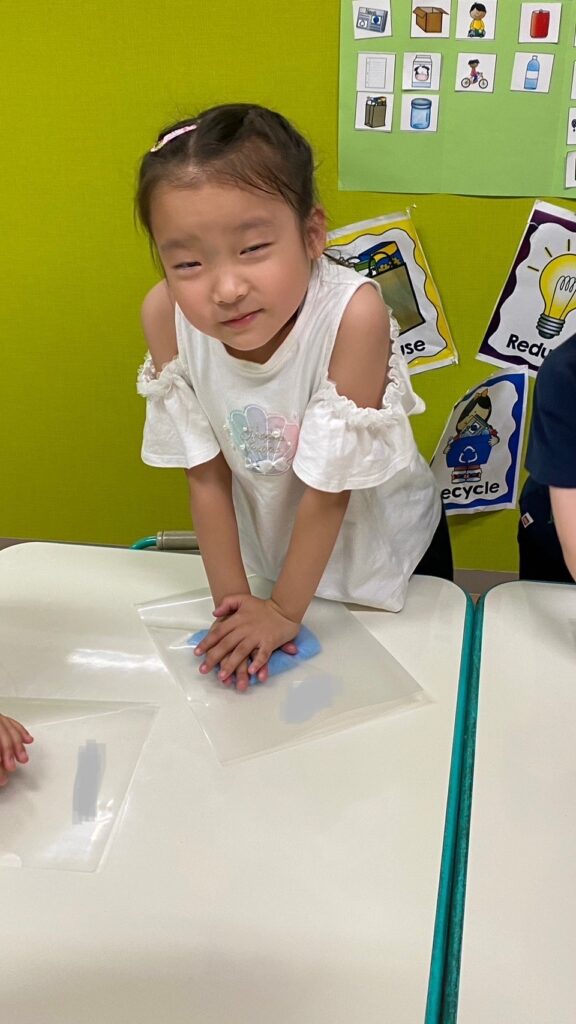 Next, they pressed their determined little hands into the readied clay firmly. After a while, they imprint the clay with their lovely handprints.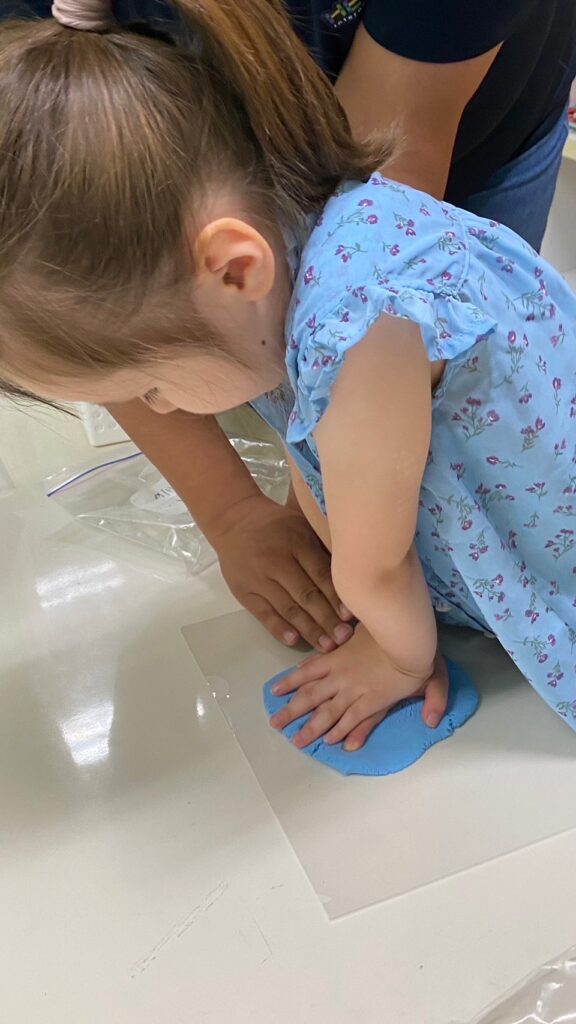 Last, using the seashells and sea glass, the students decorate their clayed handprints with finesse until satisfied.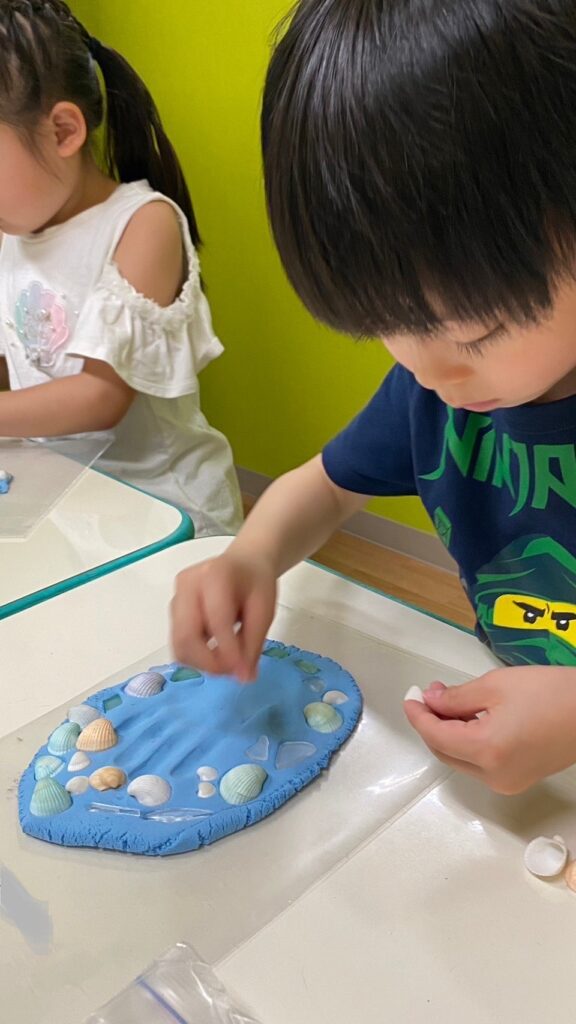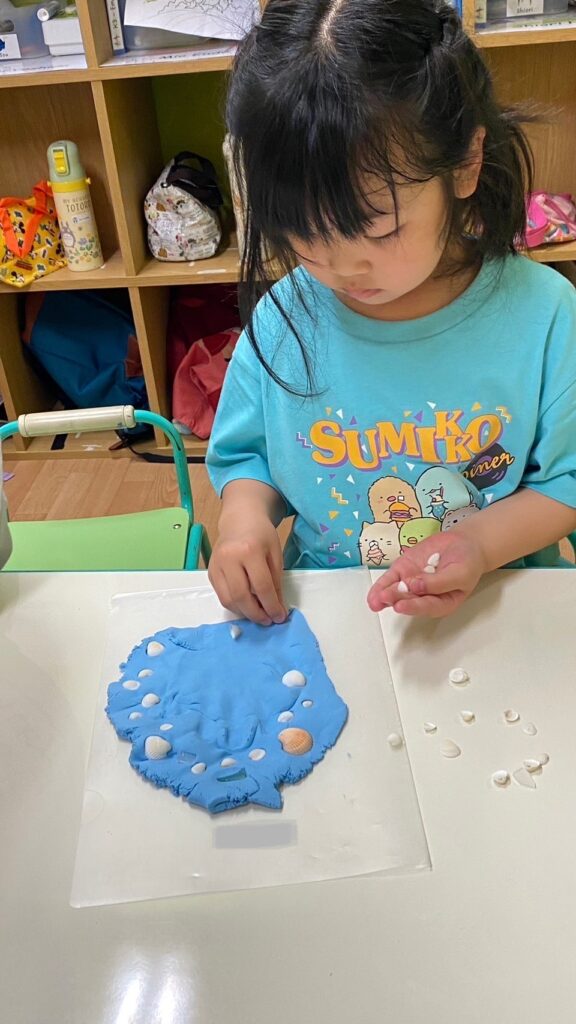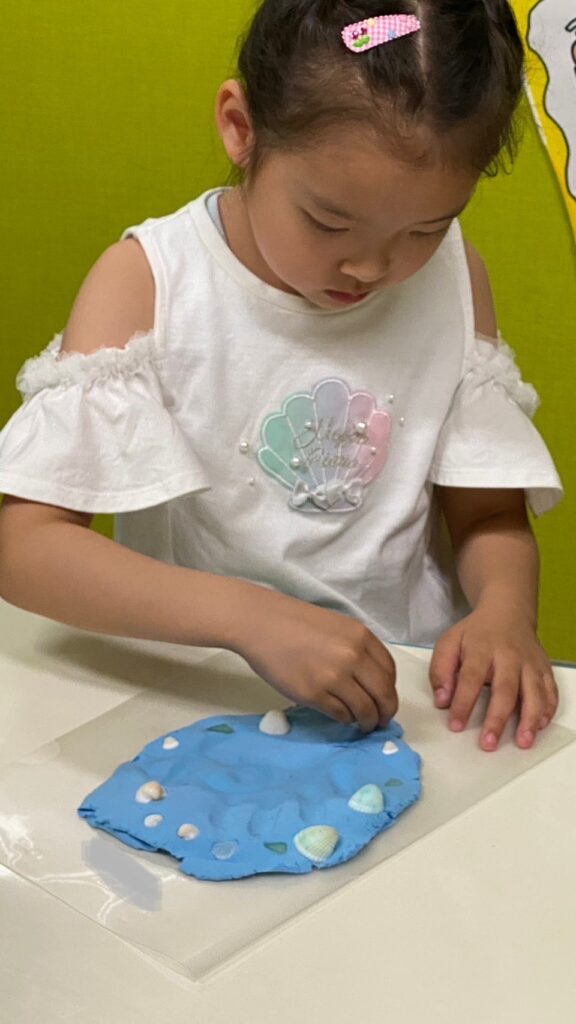 What lovely art everyone created! Let's give them all a hand!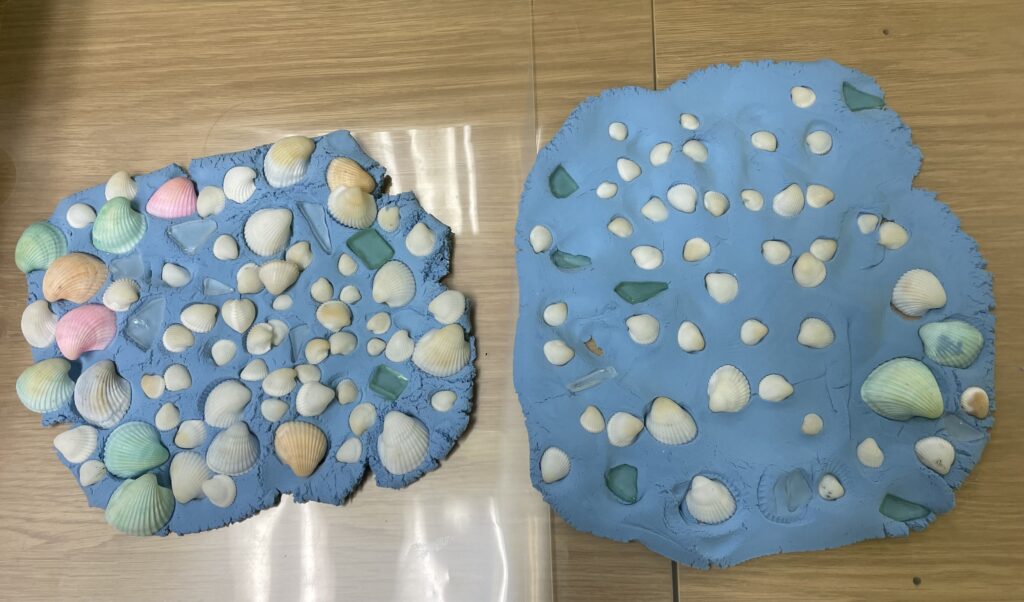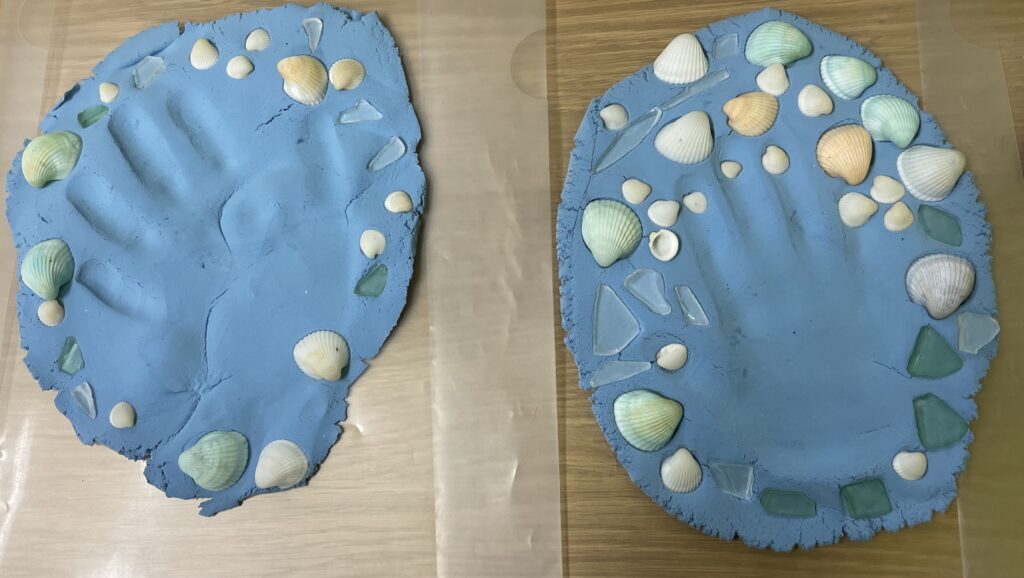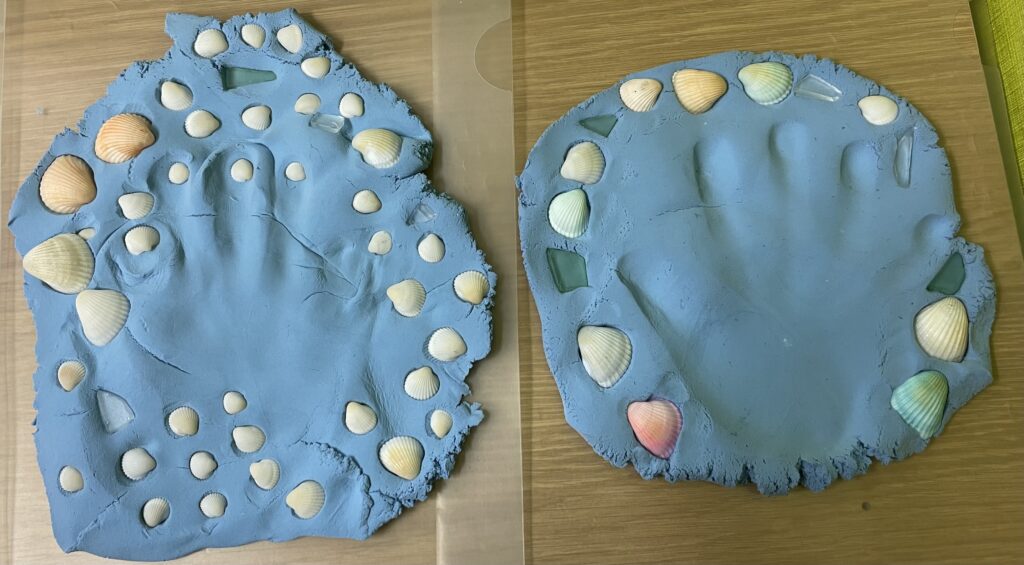 Liz, Emergent & Empyrean teacher